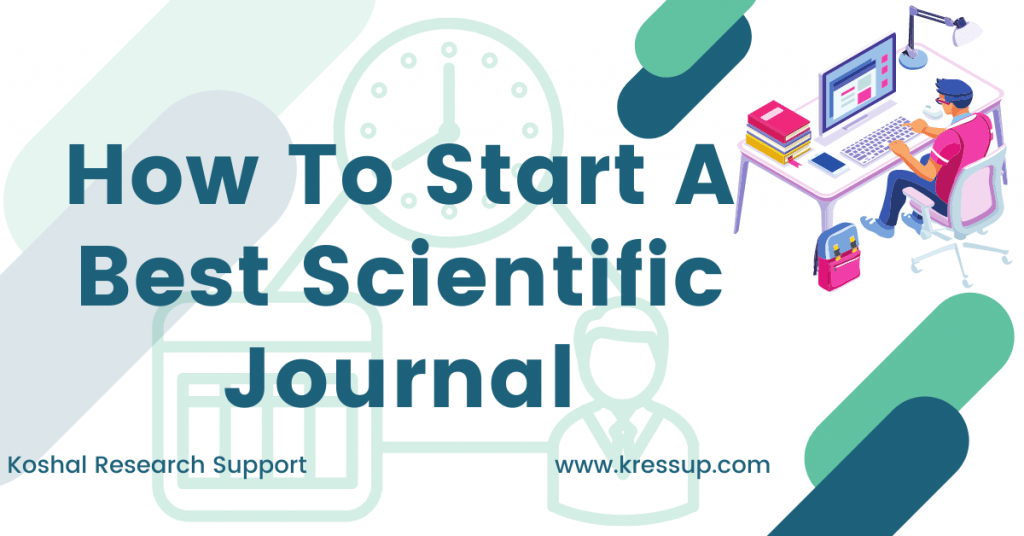 Why humankind has been able to enjoy the realities of modern life is due to the advancement of science and technology, new innovation,  best scientific journal for publication and with the arrival of this advancement, mankind has learned to understand the universe to some extent. If it were not for the scientist and researchers' discoveries that have taken place since Aristotle's day, most of the things in modern life, such as smartphones and computers, would not be designed. All these scientific developments have been familiar for future generations through the use of scientific journals.
What's a scientific journal?
A scientific journal is a collection of text like a magazine containing various scientific papers written after proper research. Many scientists and researchers use suitable scientific journals to publish their work in the form of a 5 to 30-page scientific paper and other scientists and researchers working in the same field may also refer to that specific scientific paper, to see whether this research can stand better. For this reason, one benefit of publishing a scientific paper is trademark your research work before anyone else, and a second benefit is helping to build on existing knowledge and it became a window for new researchers and workers for the improvement of their research by using these paper published in that particular journal.
Rule for the structure of a scientific journal
Before you can decide to make your own scientific journal or professional journal. The creation of a scientific journal is a complex process, requiring that the journal be planned and structured in a systematic way. First, a scientific journal should have a good, impartial editorial board. This is very important, as the editorial board should supervise the process of submitting science papers and it should control the double peer-review process of these scientific papers. Moreover, the process of editorial review should be clear to the scientific community at the earlier, when the scientific journal is first established. So, when you start your science journal, you should contact reputable colleges that can help you set up your editorial board. Once you have selected the editorial board, you should also set the standards you will accept as a science paper viz. Publication frequency, ethical policy, a guideline for the author, peer review policy, publication policy, and article submission of the paper. For example, do you need a computer simulation in your technical magazine or do you want the analytical studies to be published? As another example, do you need to see proof of testing before approving the publication of a research paper or will it be enough to have statistics without proof. When you create your science journal, these methods should be evaluated by your editorial board, so that the appropriate reviewers can be selected to perform the process.
Submission process of scientific Journal
 An established science journal should have an automated submission system. It is important to create a system that allows for a paper submission process that is an unbiased, automated, and systematic process. , there is software that allows you to publish your science journal online and some professional help will be compulsory to install journal software. Most of the journals are use automation software available online is open-source software, so it is important to choose one that has a small number of bugs in it. You may want to try a few science journal submission programs before deciding which is best for your journal. You can also use the email process for the manual submission of a research paper.
Registration of scientific Journal
A recently published scientific journal or technical journal must have an ISSN number, which will be the journal worldwide subscription number. It's completely free to get an ISSN number and you can get it online from the ISSN international site. So, once you've established your editorial board and once you've got your ISSN number; and with the help of your science journal publishing software, your science journal will be ready for immediate publication. In this way, your published journal can also serve as a beacon of information to the scientific community worldwide.
This is all about this article and hopes these tips help you to start a scientific journal, Koshal Research Support (KRS) is an academic cum online learning platform, which brings new-fangled material for their learners from time to time,  stay connected.
Please share and subscribe to our website, so that it can reach to all needy persons and for other E-content of research solutions you can found at KRS and you can also email [email protected] to us for a free consultation on creating your science journal.