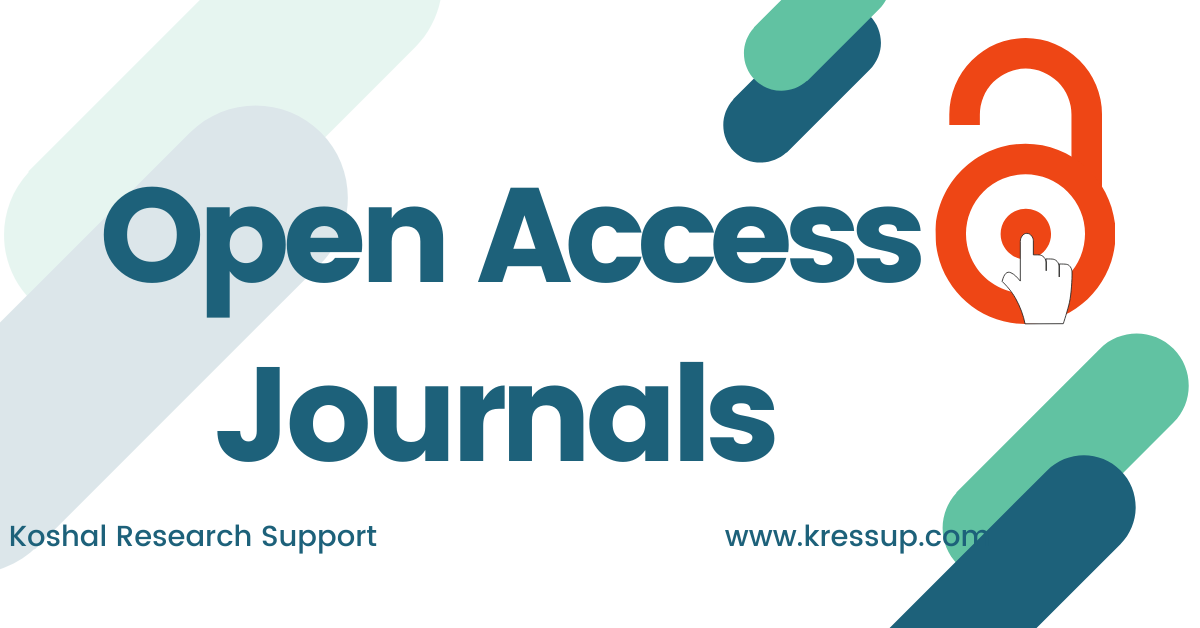 Open access journals are peer-reviewed Journals that are accessible without financial or technical limits. Students can read and use the details of open access journals at no extra cost. Some publishers are identified for taking money paid in the name of the author, while others are supported by their educational institutions such as universities, hospitals, libraries, research institutes, etc. for their publication process and management.
This is a list of some of the most popular open access Journals publisher which following the directory of open asses journals (DOAJ) and other scientific journal guidelines. My recommendation to all the authors that you should look at this list and decide wherever they want to submit their research articles for publication.
List of open access journal publishers
BioMed Central publishing: BioMed Central is an open-access publisher of some 300 peer-reviewed journals sharing their discoveries and research related to science, engineering, medicine, and technology filed. In 1999 they made open access model suitable for all research across the word. BMC is a part of Springer Nature which allows helping authors and published indexed articles.
Co-Action Publishing: Co-Action Publishing is an international open-access publisher with representatives working to publish high-quality peer-reviewed journals and books in a range of academic disciplines. Co-Action Publishing is owned by three founding partners Lena Wistrand, Anne Bindslev and Caroline Sutton.
Springer group publishing: Springer is one of the world's most reputed STM and HSS publishers with over 200 Nobel Prize winners among the authors of their journals and books and published open access to almost more than 2900 journals and 19000books. Springer is a part of springer's nature and BMC global publisher which serves and supports the scientific community by publishing robust research.
Taylor & Francis Group publishing: Taylor and Francis Group is one of the well-known international company publishes open access journals for a high-level review center. This company publishes articles under the publication of Routledge and Taylor & Francis. The new part of the team is Cogent OA and with the word class authors, leading research, and scientist together. They publish journals, books, e-books, textbooks in all areas of humanities, social science, engineering, science and technology, and medicinal sciences. This Taylor and Francis Group publishes more than 2700 journals and around 5,000 books per year.
Cogent OA publishing: Cogent OA is part of the Taylor & Francis Publishing Group. The company is well-known for publishing well-reviewed peer-reviewed articles. This publishing group consists of almost 15 brand scope open access journal covering all disciplines
Copernicus.org publishing: Copernicus.org is well-known recognized for publishing peer-reviewed open access journals that feature high-quality research. They promote scientific activities. Thus, researchers, devoted to this subject, may review this book.
Frontier group of publishing: Frontier is a study publisher that publishes peer-reviewed open access journals based on science. This publisher has been was launched in 2007 and has the vision to build an open science platform. "Frontiers" is popular for combining accessible publications with a research network and covers more than 900 academic disciplines. To date, the frontiers' freely accessible article received over 1 billion views and downloads and 1.6 million citations and has become one of the largest and highest cited publishers in the world.
Hindawi Publishing Corporation: Hindawi is a well-known word largest open access and peers reviewed academic publisher that covers major discipline and academic value. This publication is well-known for the publication of science, technology, and medical literature founded in 1997 and currently publishes more than 230 peer-reviewed scientific journals and monographs with roughly 20,000 articles per year.
Karger Open Access publishing: Karger Open Access is part of Karger Publishers and is enlisted in the directory of open asses journals (DOAJ). The publisher is known for its scientific journals of keeping high quality and issue more than100 digital and printed journal peer-reviewed and published with a high level of editing at Karger. Karger's publication also includes 50 books and 23 open access journals yearly.
Multidisciplinary Digital Publishing Institute (MDPI): MDPI is an open-access platform for publishing peer-reviewed scientific journals since 1996. This publisher adoptive open scientific exchange in all disciplines and covers 326 peer-reviewed open access journals published by different authors. MDPI publishes more than 120 journals such as Molecule, International Journal of Molecular Sciences, Marine Drugs, Viruses, Sensing, Toxin, Sensors Marine Drugs, Energies, International Journal of Environmental Research and Public Health, Nutrients, etc. MDPI has published the research of almost 330000 individual authors and all journals of this publication receive more than 14 million monthly views.
Society For Himalayan Action Research And Development (SHARAD): SHARAD is a leading academic organization of H.N.B Garhwal University (A Central University), Srinagar Garhwal Uttarakhand, which publishes peer-reviewed and open access journals for multidisciplinary research include natural and physical sciences, humanities, social science, engineering, science and technology, and medical science with quality review centers, the Journals of SHARD are well-known and readable textbook.
International Network of Natural Sciences (INNSPUB): INNSPUB is an international publisher which publishes open access and peer review journals, book, and articles. The company focuses on publishing scientific journals, research articles, short correspondence, review papers, and books related to natural sciences, medicine, agriculture, biology, and the environment. It is known in more than 53 countries for its fast publishing and continuous services. INNSPUB is one of the most popular open access journals publisher based on their services and facilities.
This is all about this article and hopes these tips help you to publish your research paper in reputed open access journals, KRS is an academic cum online learning platform, which brings novel material for you from time to time, stay connected.
Please share and subscribe to our website to reach all needy persons and for novel E-content for research solutions, you can find us at KRS and also email [email protected] to us for a free consultation on creating your science journal.