These academic events are similar to one another and for a layman, it's very difficult to understand the meaning and key difference between them. We are here to help you out.
All these academic events such as conferences, seminars, symposiums, congress, and workshops are the platforms of idea exchange among others and compulsory for you to attend for your academic growth and development in the arena of research.  Each one of them has its value, benefits, and authentication.
Moreover, the difference between all of them may be based on the theme, mode of discussion, presentation, lecture, and the number of participants. But basically, one thing is common in all that, one and all have a good time and learn something new. So let's point into the specific difference between them if you are presenting a paper or delivering a lecture in a conference, seminar, symposium, and congress, etc.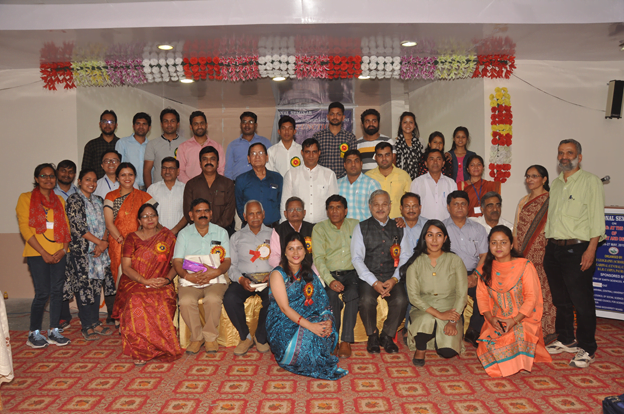 What's a conference?
The conference is a large, but a well-structured event in which different activities was carried out like invited talks, lectures, paper presentations both oral and poster, and exchange the idea among participants in a fixed period, concurrently depending upon the number of participants.
The conference may be organized at the international and national level for one day, two days, three days or more, but not less than one day, so this is the place where you get most of the opportunity to present your work and get an award or reward.
Conferences are the most prestigious form of event in which a huge gathering of 50-1000 delegates come from different parts of the world knowing the selected fields of the conference, it may be scholar, experts, and some knowledgeable person of that field. There is a kind of pre-arranged meeting that is being decided for the conference who you have prearranged the formal agenda that is being decided under the conference. There is no laboratory work at the conference as compared to the symposium.  
The conference is a get-together of peoples to discuss a topic in wide aspects under the general theme and idea-sharing platform e.g. applied sciences and humanities. The conference is not restricted to one field it can be on different confusing topics with symposiums and seminars; it could be in the academic field or research journalism, sports, trade, and tourism. It could be related to numerous fields, diversified fields, etc.
What's a seminar?
A seminar is a kind of formal academic instruction that's being provided to a smaller group usually the group of 5-15 people now this could be on a recurrent basis. The main difference between conferences and seminars is that, usually, a conference lasts for a few days to a week, but a seminar could be completed in one hour or more, but not exceeding one day.  This kind of small event is perfect for getting feedback and suggestions from all participants for improvement to your ideas and research.   
The seminar is small then a conference and some time it is called the local level of confers but less formal than a conference.  It's a type of discussion organized by an institute or organization for discussing or sharing ideas among each other's on a focused area or topic, the discussion is usually part of a seminar. The person who participated in this event may be the members or policymakers of that organization or institute etc.
The seminar also allows takeaway material whatever is being discussed in the seminar would be allowed to take home some of the handouts or the printouts that are being given, there is no full laboratory work in the seminar.
Some departments of the university was organized a weekly seminar for PG and UG students, for example, you might meet on Friday afternoon of every week if the seminar was organized in a classroom.
What's a symposium?
The symposium is an educational meeting bigger than a seminar and smaller than a conference in the number of participants or delegates. It is more precise than a conference having fewer delegates then a conference and more than a seminar. The Oxford Advanced Learner's Dictionary describes the meaning of the Symposium clearly "a small conference". However different to conference symposium tend to focus on a particular issue rather than a more general theme. 
This event is typically completed in a period is of a single day focusing on different activities i.e., presentation, lecture, invited talks, and expert discussion on their work as per the themes of the symposium.
The symposium may be organized nationally and internationally in which a specific topic was discussed by some experts of that particular field in an institute or organization. Generally, the experts and participants will come together to share ideas and exchange information.
The symposium is also sometimes more precise in terms of delegates than other events and expertise in their field, highly qualified people, researchers and professors, scientists, etc.
Similar to the conference in this event first ideas of differ experts was shared by using the presentation and then the discussion on that single topic which would provide solutions for the problem which would be part of the symposium and simultaneously few or less hands-on training activities if need eg., lab activity among experts if need.
What's a congress?
Congress is a very simple meeting healed once per year per discipline and bigger the seminar, For example, Indian science congress, Uttarakhand Science Congress, etc., for any subject of sciences or humanities. It would be once per year at the national, international, and state-level under which you talk about the major achievements of the major results that have happened in the selected field. It's like a conference but as simple as that of the symposium and typically completed in a period is of one to two days focusing on different activities.
It is a large event, but well-structured in which different sessions were conducted systematically and concurrently like invited talks, lectures, paper presentations both oral and poster in a fixed period of time both for presentation and discussion.
Simultaneously, idea exchange and brainstorming sessions were also arranged for key discussions with some notable leaders and expertise from that field. There is no laboratory work at the conference as compared to the symposium. 
What's a workshop?
The workshop is a type of meeting similar to the symposium in which a group of people engages in intensive activities on a particular field for a few days or a week to discuss learn and hands-on training activities. The event is less structured than a conference but more formal than a seminar.
Workshop similar to the conference experts deliver talks shared by using the presentation and then the discussion on that single topic and consecutively hands-on training activities with expert or lab attendants.
Although such events are held in an institute or in a department of the University to discuss on a single topic and more diverse in terms of attendees as compared to other events, you will often find outsiders as attendees.  The attendees may be from different fields or branches, may be formed non-academic such as journalists, or business peoples come together to attend workshops.  The workshop is a good opportunity to learn a new skill and a to familiarize yourself with a topic you don't know
Hope this article help you to catch the key difference in these academic events  and Koshal Research Support (KRS) an online academic cum research support platform is publishing novel article and blog posts from time to time about  scientific research and many more to come in future stay linked with us.