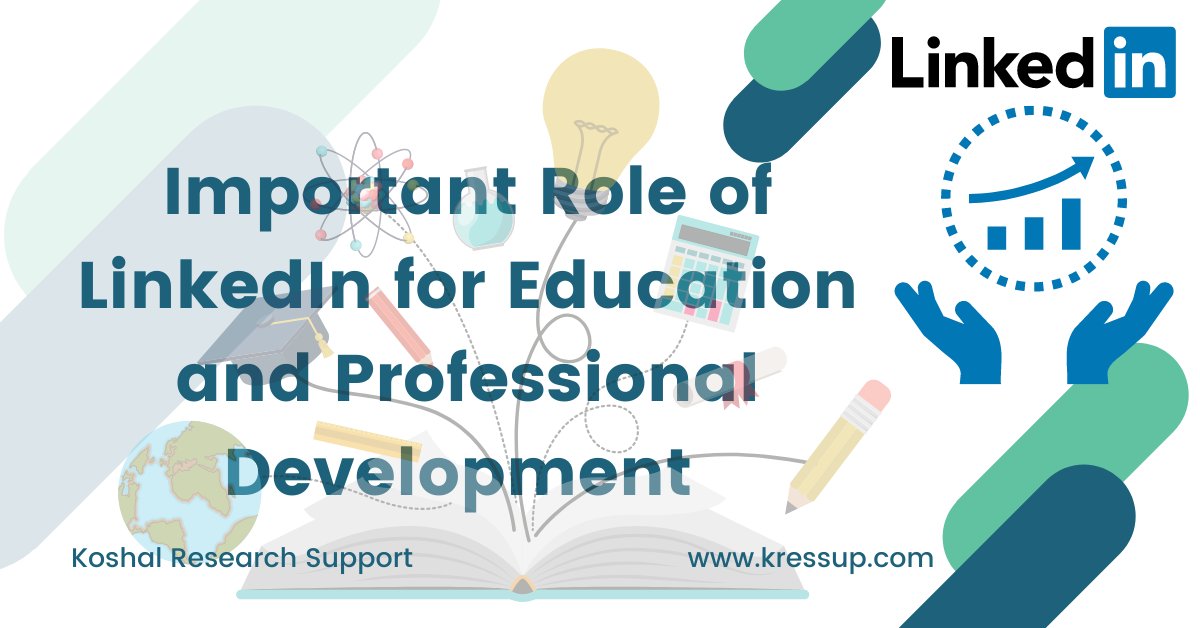 What is LinkedIn?
The simple answer is that it's the world's largest online professional network launched on 5 May 2003, United States, helping people find jobs, share opportunities every day, and managing career is the one reason to join LinkedIn.
LinkedIn is a social network designed for education, businesses, and professionally working individuals for exchanging their ideas and opportunities. You can create your profiles account for free and connect with people globally, contact someone who can endorse their skills, different companies can also create their profiles to advertise and post job openings for new employees for which each and every individual user can post their CVs and apply.
As you grow your professional profile on LinkedIn, you can establish a resourceful authority for your knowledge and skills that allow people to find you when they search the Internet.
How to create an account and registration
You can create your account for free and register yourself by following few steps
Step 1. Search Linkedin in any search engine
Step 2. Click on sign up link and enter your email or phone number on the box give, set a strong password click on agree and join button
You can join Google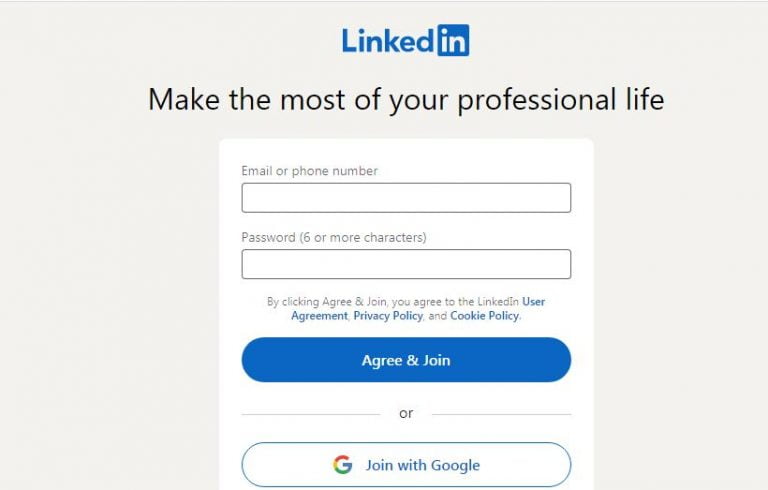 Step 3. Next, add your full name and click on continue, fill Security verification code you received on your email or phone number you used to create an account, and click on submit, your account is almost created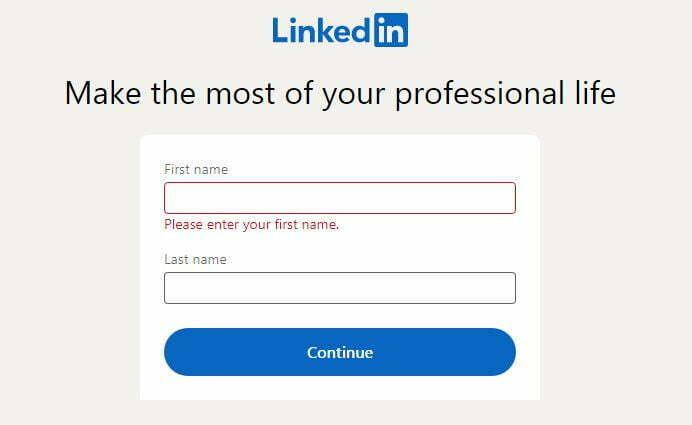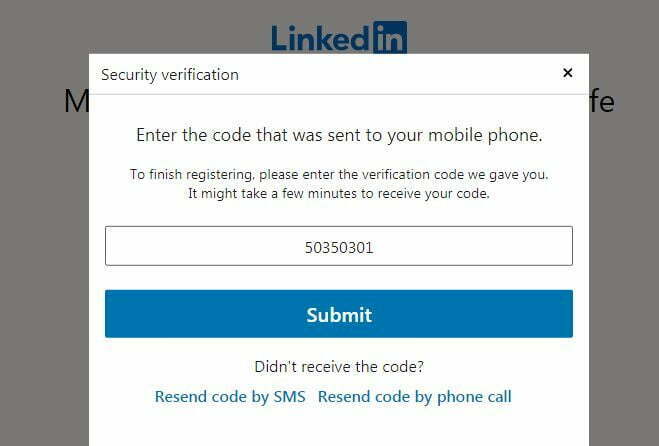 Your Linkedin account is almost created with a welcome message on your dashboard and now its time to set your profile
Step 4. Next, add your city/district name "click next" and add your recent job title, employment type, most recent company, etc or you can go with I am a student "click continue"
Step 5. Add a few connections (recommended) with people you wish to reach or skip this point,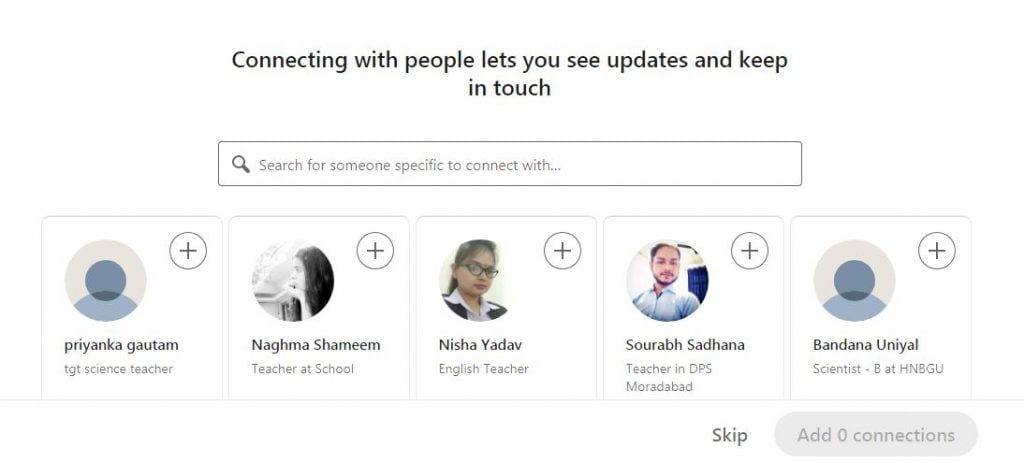 Step 6. Add profile photo for eye-catching response or you can skip this point or import from Facebook or Gmail account
Step7. Following a few people or company to stay updated on the kinds of stuff you needed and click Finish
Step 8. Finally, your account created and you can enjoy LinkedIn help and support
The LinkedIn network starts with your profile so spend a little time creating an eye-catching profile, which shows the best and displays that you are an experienced professional. You can add information about yourself, your business, or a product that helps people discover your skills and efficiency.
How LinkedIn helps us
In few seconds after creating an account you'll be up and people find you on LinkedIn you'll have more control over what appears in Google results, and having a robust profile encourages people to approach you with opportunities.
Most of your contacts are already on LinkedIn, and you can reconnect by uploading your address book. This allows you to stay in touch as your contacts change jobs and email addresses. Your reputation summed up in a relationship that has improved with your career.
It helps you maintain these relationships and you want to make new professional connections with others so you can find people using LinkedIn's search tool then see who you know in common.
You can also join a LinkedIn group, where professionals in your field discuss issues and solve problems related to your industry. Link to your Twitter account to share tweets with your professional network both from LinkedIn to Twitter, and vice versa. You can also download a LinkedIn mobile application and use this app to stay connected with your network wherever you are.
These features help you, whether you work in the office or on a trip, LinkedIn keeps you in touch with people who are important to your work, and since registration in LinkedIn is free and connection with LinkedIn may be the best venture you can make in your career.
Silent feature of LinkedIn network
There are few key features and working strategies of this online network
First is that you can put your work experience on your profile so potential employers can see it your profile is like an online version of your resume this can help you gain exposure to more potential employers
The second feature is that LinkedIn allows companies to make profiles as well so they can show themselves off connect with potential partners and even hire new employees
The third feature is that it can help you establish and expand your professional network you can connect with people you know personally or professionally they may be able to point you towards a job that suits you and you can help them out
The fourth feature is that it can help you show off your skills and credentials your LinkedIn connections can endorse the skills you list on your profile and you can do the same for them this is a way to show potential employers that you have people to vouch for your abilities
The fifth feature is that companies can post job listings on LinkedIn and you can apply for these jobs on the site as well or if you're running a business yourself and you can post job advertisements or vacancies to find new employees.
The sixth feature is that it will help you get job advice from other people in your field of work you can join different groups of people with similar jobs or skills and discuss professional matters that relate to your work you might even gain knowledge and advice that will help you take your career to the next level
The seventh feature I'll talk to you about is getting the latest business news you can keep up to date with workforce and business news on LinkedIn from your contacts or directly from LinkedIn
This is all about LinkedIn and its working process, hopes this information and guidelines help you create an account in this platform, achieve your academic goal, and get success in life, KRS is an academic cum research platform, which help you in your carrier advancement by brings new articles from time to time, stay connected.
If this is your first time here on this blog, this blog helps you growing your academic cum research carrier, please share and subscribe to our website, so that it can reach all people in need, and for more E-content, for research support, you can find it on our website or you can also write us at [email protected] for a free consultation
FAQ Related to LinkedIn Platform
What is the main purpose of LinkedIn?
It is a social network to connect with different experts to maintain an educational cum professional relationship with the world's top professionals, educationists to mark them more useful and popular.
Role of LinkedIn in professional growth
It can help you establish and expand the professional network you can connect with people you know and join different pages, groups that provide you excellent links and increase awareness of your invention and allow you to share articles, discuss professional matters that relate to your work you might even gain knowledge and advice that will help you take your career to the next level.
How can we use LinkedIn for educational purpose
It gives online access to students and helps you maintain an educational relationship with top specialists, teacher, and peers which can enhance the performance of your Learning and encourage students to improve their working presence through e-learning and make new academic connections with other.
Important of LinkedIn profile for college students
College students can use linkedin to establish his/her educational and professional network which improves the online existence of these students in their education community which is important for finding works, jobs, internships, and other opportunities during schooling.